No, I am not talking about fisherman on Curiously Carmen today! Rather, I am talking about a Canadian based company that was featured on Dragon's Den. Can you guess which province this is from? Yup, my first product from one of the Maritime provinces!
I've been meaning to try these earlier, but unfortunately my grandma passed away last month and I didn't have the time to fully test these as I was going over to the hospital everyday beforehand and concentrating on full time school as well. My apologies for the late review, but it's been a very hectic July.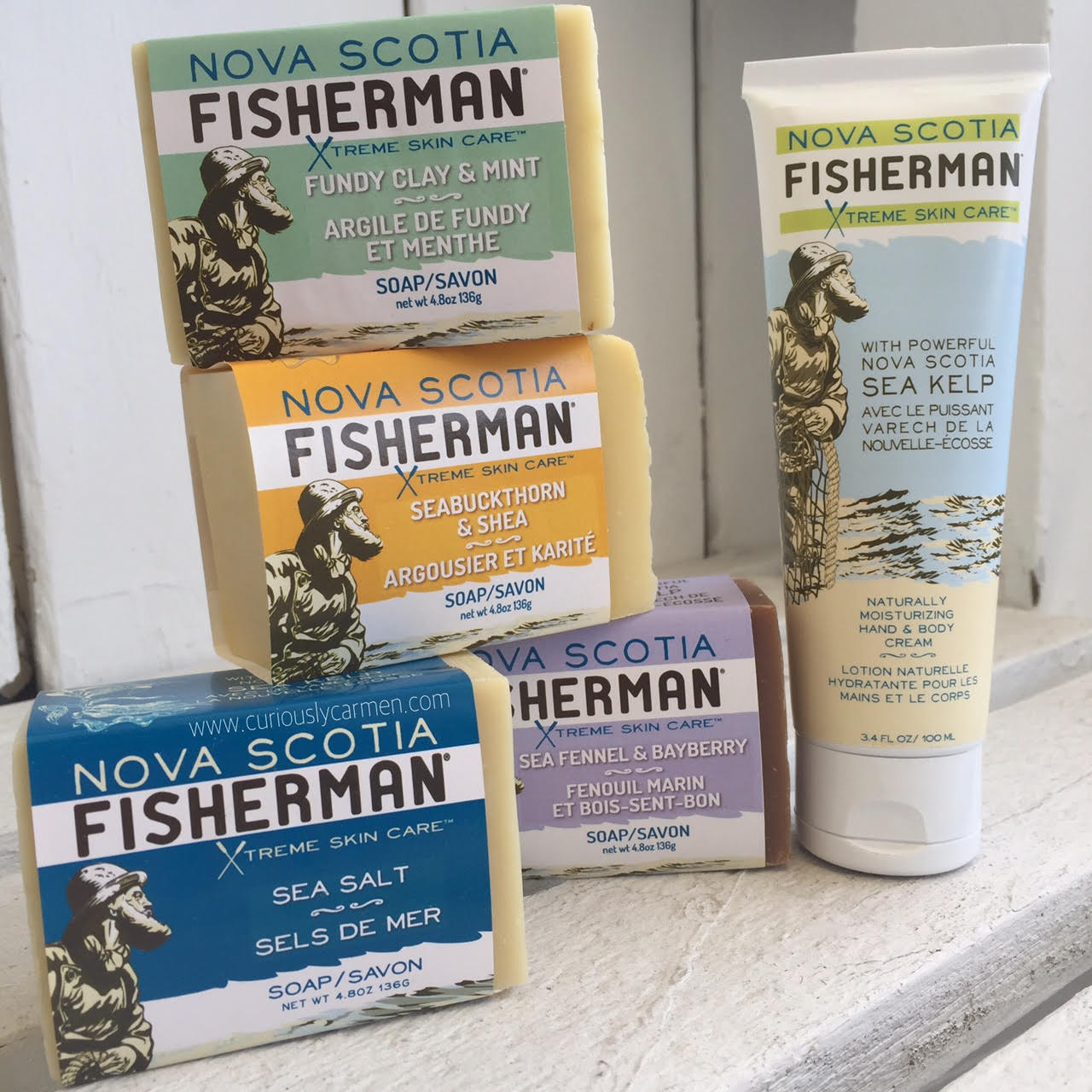 Nova Scotia Fisherman started off as a small business selling wax candles run by two nephews. Eventually, they expanded to carrying body care products that features 100% natural ingredients!
To have a little touch from home in their products, Nova Scotia Fisherman proudly features Nova Scotia sea kelp in their products. A portion of all their sales go back to the Nature Conservatory of Canada to protect natural resources, especially in their home province.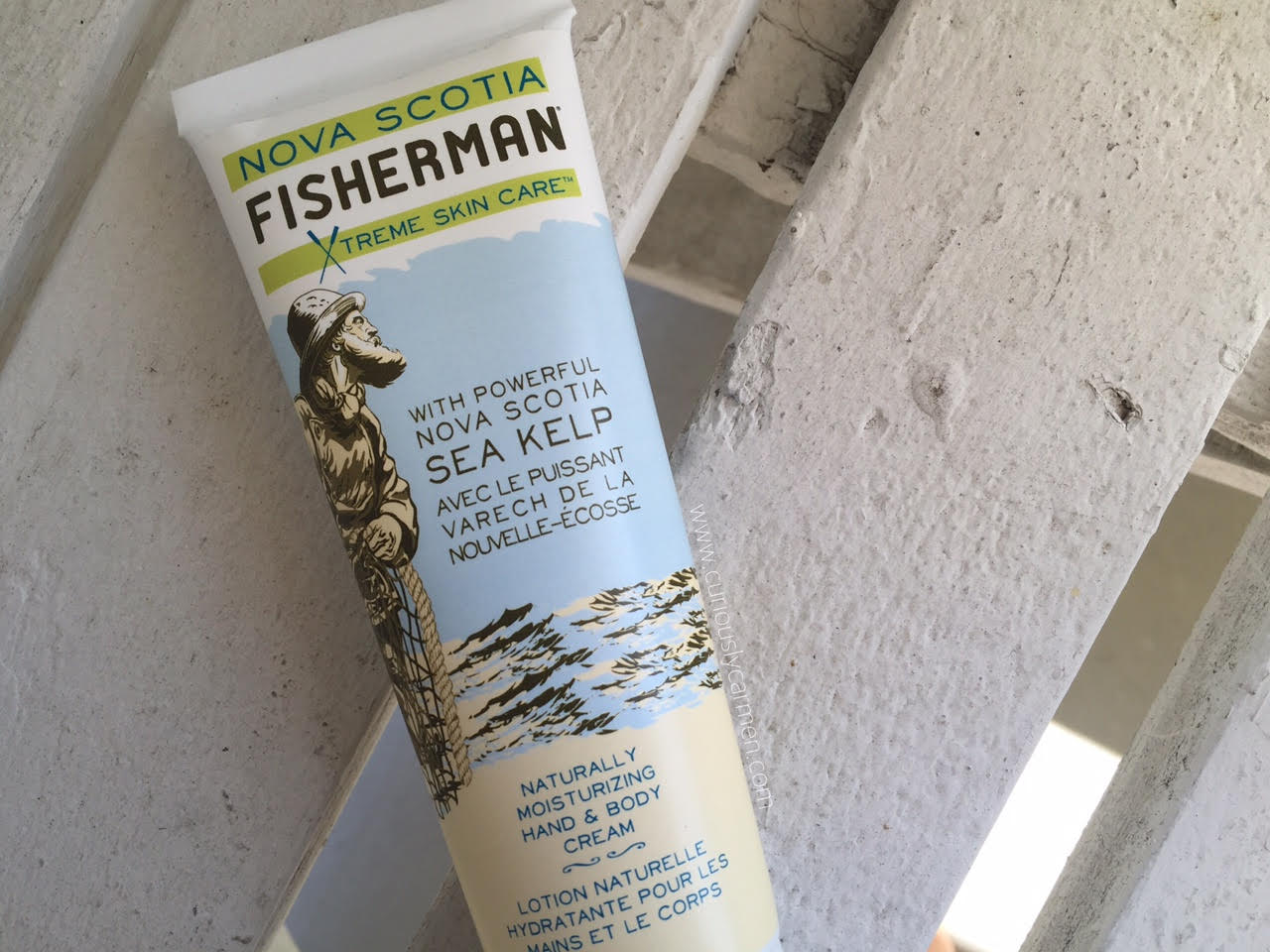 Hand & body cream ($11.95 CAD): For the past month, I've really been loving this hand & body cream and it's pretty much the only moisturizer I use now. I have absolutely no complaints about it. There is a pleasant, neutral smell to it. The cream is rich and deeply moisturizes my skin without feeling sticky or greasy afterwards.
I can definitely see myself purchasing this cream again. I love using this cream before I sleep, because I wake up with really soft and smooth skin. This would make a great gift for people who use their hands a lot or have constantly dry hands!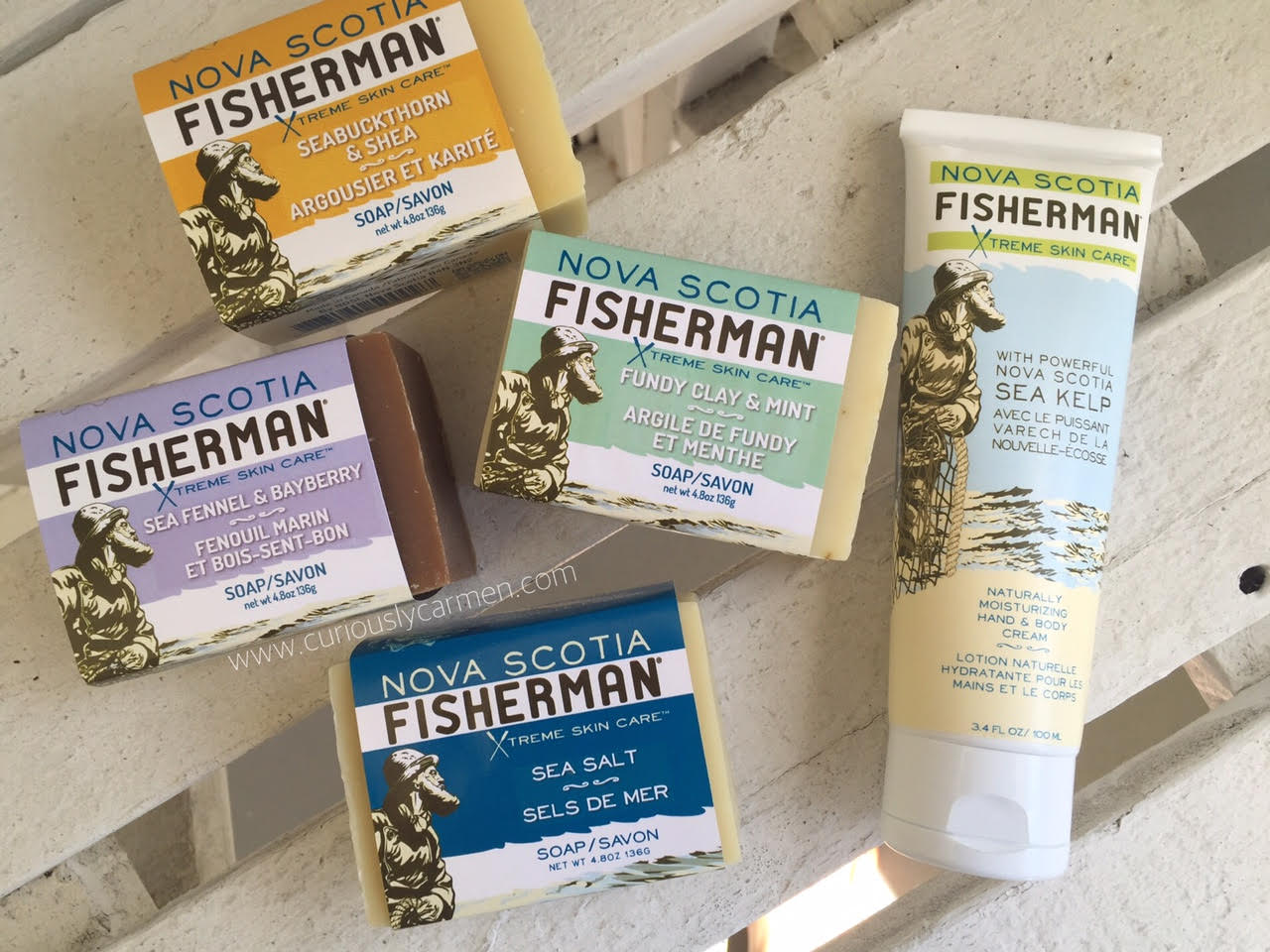 Assorted soaps ($7.95 CAD): I was sent a few of their soaps to try. Each of the soaps had a lovely scent to it. Before I had time to review these, I stored them openly in my closet so that my closet would smell nice and fresh!
I was expecting more in terms of moisture. I normally just use bar soap when shaving my legs. When I used one of the soaps to shave my legs, my legs were a lot drier than usual and kinda stung (probably because it didn't have enough moisture from the soap).
The soap also didn't lather much, but it didn't bother me. It had more of a waxy consistency, which makes sense because I mentioned earlier that they started out as a candle company. I still felt nice and clean, and smelled slightly like the fragrance afterwards. Which by the way, they do not use any artificial fragrances!
—-
Overall, I really liked the lotion more than the soaps. I found the soaps to be just alright, and not worth the $7.95 although they cleaned well and smelled really good (naturally).
You can check out and buy their products on their website, with free shipping after $50 CAD. In Vancouver, they are located on shelves in various markets such as Donald's Market (Nanaimo Street), Pharmasave (Commercial Drive only), Thrift Foods (North Van only), and Whole Foods (West 8th). Check out this page for the full list of retailers!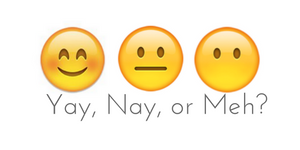 Yay!