Hi everyone,
Valentines Day for the boyfriend and I was mostly spent eating out and trying new places, we tried a total of 3 new restaurants in one day. In the afternoon, we went for brunch and dessert followed by a lovely dinner at The Fish House in Stanley Park.
I had my eyes set on taking him to The Last Crumb, since I thought he would enjoy the peanut butter pie! I called The Last Crumb to confirm that it was not a daily rotation special. They confirmed that it was baked year round, but could not guarantee it would be on the shelf since it is very popular.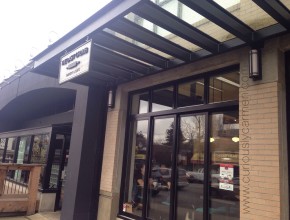 We drive past this area quite often and Main Street is one of our favourite neighbourhoods in Vancouver to eat in, but I've never really noticed this place.  I think because their sign is small and hanging on the top, so if you're in a vehicle and looking out the window, it's not at eye level? I always thought it was some kind of furniture or interior design store… not a bakery with yummy goodies!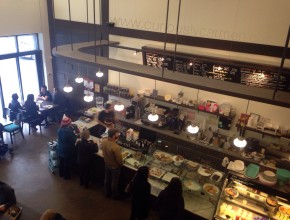 The cafe is very spacious and simply decorated. I really liked how roomy it was in there, yet it didn't feel too big. There is also a small alcove upstairs with more tables, and even a little play station for toddlers!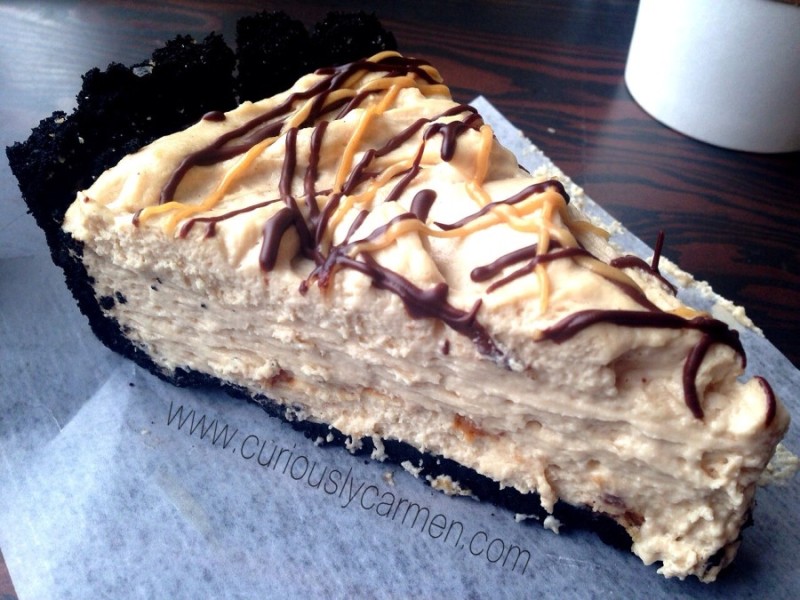 I'm happy to say that they still had the peanut butter pie! Obviously, it was a big hit with the boyfriend and he thought it was amazing. Peanut butter lovers, this one is for you. Very rich in peanut butter flavour and creamy, although the texture itself was a bit soft like whipped cream if that makes any sense.
I normally do not like peanut butter desserts, but I gave it a try anyways. I was pleasantly surprised to find it okay! I think it was due to the caramel drizzle and Reese peanut butter chunks inside that sealed the deal for me. I wouldn't order this for myself, but wouldn't mind having a few bites to share.
The crust was a layer of cookie crumbs. I want to say Oreo, but it was not sweet at all so it's probably some other type of crust filling. It balanced the sweetness of the rest of the cake.

I wanted something for myself too, and ordered a herbal fruity tea called "Hanna's picnic tea".  It was slightly sweet even though I didn't add any sugar. It was also pretty concentrated in flavour.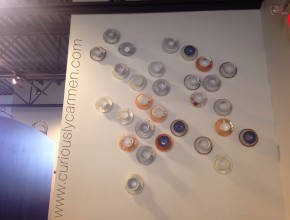 I can't believe I didn't see this when we were going up the stairs, but look how interesting this is – real tea cups and saucers glued on to an otherwise plain wall!
This would be a nice place to get dessert after dinner, but sadly they are only open mornings until late afternoon.
Are you a peanut butter lover? Would you give the pie a try?
Thanks for reading!
-Carmen